THE WINDOW
Interior    •    Natural    •    Furniture
attività

Restyling camera d'albergo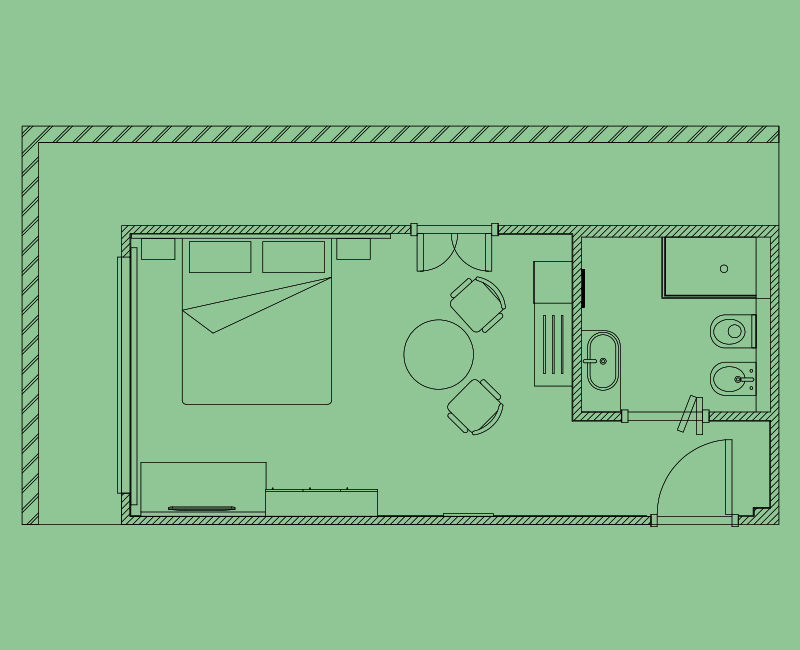 La Finestra sul Canavese.
Una camera d'hotel con uno sguardo unico sulla campagna Canavesana.
Un luogo dove riposarsi o lavorare in assoluto relax.
MATERIALI
Carte da parati e laminati di varie finiture
Descrizione Progetto

L'Hotel Gardenia, situato a pochi chilometri da Ivrea, in una zona di campagna nel verde Canavese. La stanza, nata dall'idea di far entrare all'interno lo spazio esterno, utilizzando la grande finestra esistente. I colori caldi tinta pastello della Serra, luogo dove rilassarsi a contatto con la natura, o lavorare in totale tranquillità.
Project Brief

Hotel Gardenia, located a few kilometers from Ivrea, in a countryside area in the green Canavese area. The room, born from the idea of making the external space enter, using the large existing window. The warm pastel colors of the Serra, a place to relax in contact with nature, or work in total tranquility.
Ivrea la bella che le rossi torri specchia sognando a la cerulea Dora nel largo seno, fósca intorno è l'ombra di re Arduino …
Giosuè Carducci